14 signs that you may benefit from therapy
Here in this post, we are providing the "14 signs that you may benefit from therapy ". You can discuss more your concerns about mental health in our community, and we will provide you with tips and solutions in a short time. Keep visiting Mental Health.
Signs
Following are the signs that showed you are benefiting from therapy:
Basic tasks feel hard.
You often feel lonely.
You're unhappy at work.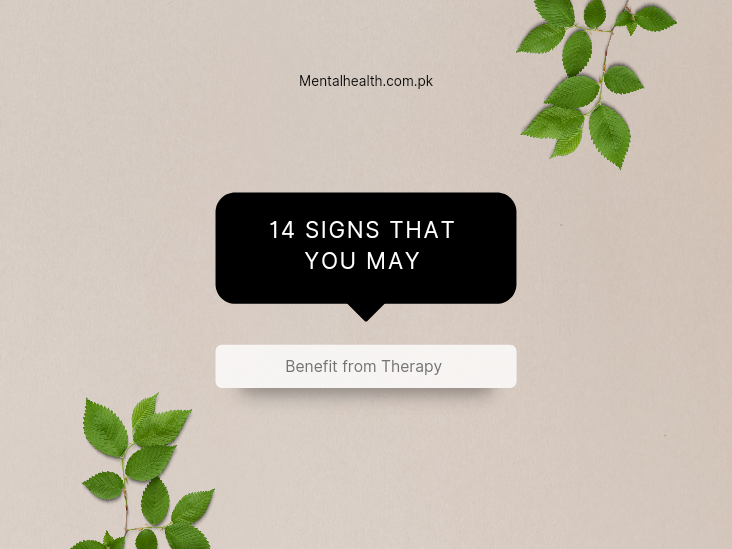 It is hard to make or keep friends.
You need help coping after a stressful event.
The state of the world is getting you down.
You're struggling to manage your health.
It's difficult to sleep.
You're unsure about a big decision.
You spend a lot of time and energy while overthinking
You don't like your personality.
Your partner asks you to do couple therapy.
You've thought about therapy multiple times.
You're curious.

Follow