Depression Quote
Here in this post, we are providing a "Depression Quote". You can discuss your concerns about mental health in our community, and we will provide you with tips and solutions in a short time. Keep visiting Mental Health.
Quote 2
A human being can survive almost anything as long as she sees the end in sight. But depression is so insidious, and it compounds daily, that it's impossible to ever see the end.
  Elizabeth Wurtzel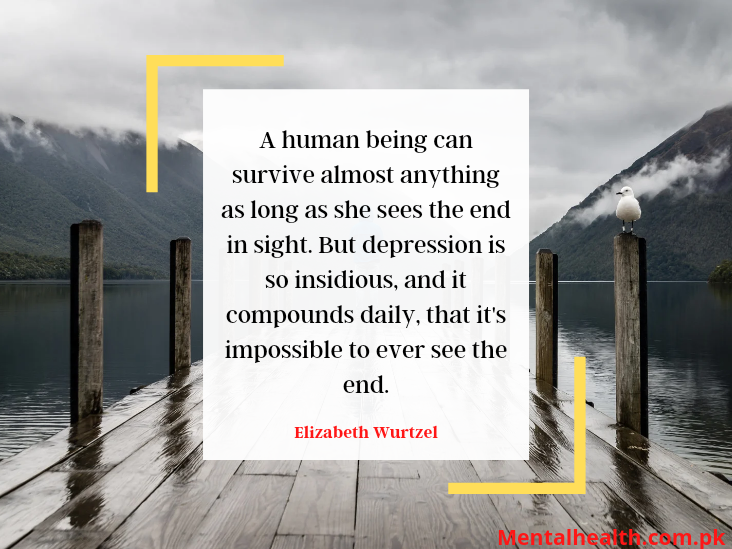 Are you struggling?
If you're having a hard time, know that there are people out there who care! Reach out to a friend, or family member, or seek out a mental health professional.
Feel free o contact our professional to book your appointment at https://mentalhealth.com.pk/

Follow