Symptoms of PMDD
Here in this post, we provide "Symptoms of PMDD ". You can discuss your concerns about mental health in our community, and we will provide you with tips and solutions in a short time. Keep visiting Mental Health.
Symptoms of PMDD
PMDD symptoms normally appear a week before your period starts and linger for a few days after it starts.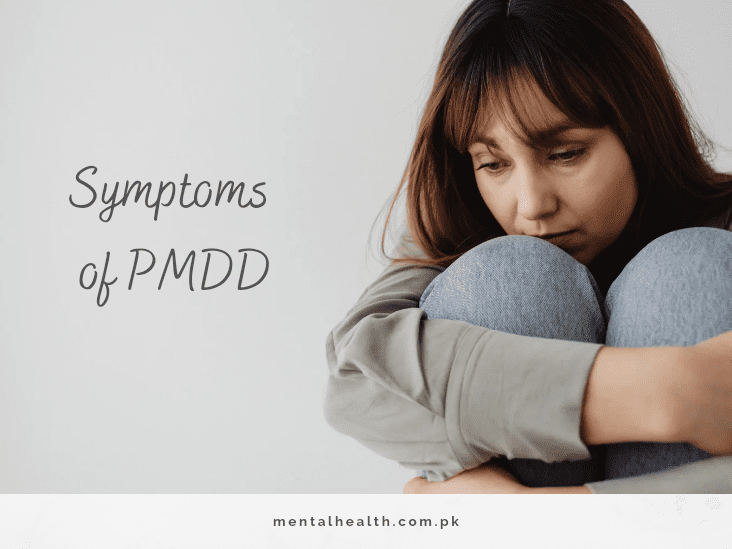 They're usually intense and taxing, and they can hinder you from doing your normal activities.
PMDD symptoms include:
Mood swings
Feelings of hopelessness or depression
Intense anger and conflict with other people
Tension, anxiety, and irritability are all symptoms of stress.
No interest in your usual activities
Trouble concentrating
Fatigue
Appetite changes
Feeling out of control
Sleep problems
Cramps and bloating
Breast tenderness
Headaches
Joint or muscle pain
Hot flashes

Follow