Symptoms of Separation Anxiety Disorder
Here in this post, we are providing the "Symptoms of Separation Anxiety Disorder". You can discuss more your concerns about mental health in our community, and we will provide you with tips and solutions in a short time. Keep visiting Mental Health.
Symptoms
The disorder of separation anxiety is identified when the symptoms are excessive for the age of development and can cause severe distress during daily activities. It can be characterized by: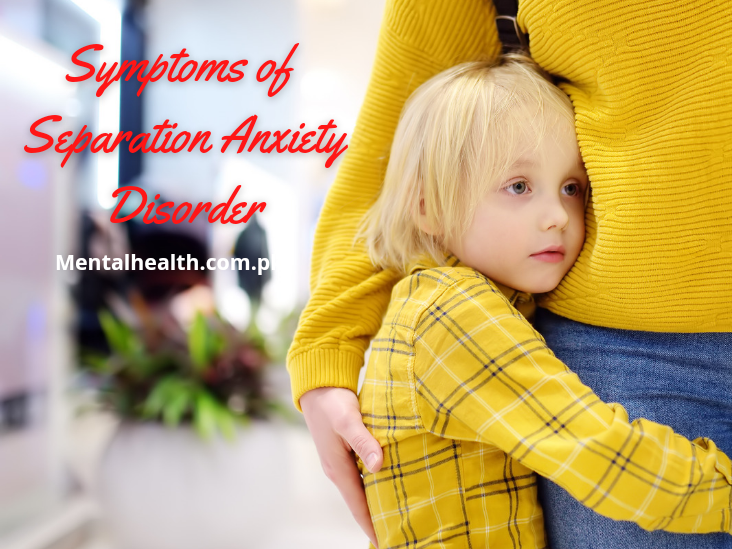 Constant and intense anxiety about the possibility of missing family or home
Incessant, constant anxiety about the loss of a parent or family member to disease or to a catastrophe
Always worried that something negative can happen, for instance being kidnapped or lost and leaving parents and other family members
Refusing to travel away from home due to the fear of separation
Unhappy to be on your own in the absence of a family member or another loved one in the home
Reluctance or refusal to go out for a night in the absence of a parent, or loved ones near
Many nightmares of separation
Many complaints of stomachaches, headaches or other signs of the separation of a parent or another loved one is expected.
Separation anxiety disorder can be related to panic disorder and panic attacks – often accompanied by sudden, intense feelings of extreme anxiety and fear or terror that can reach the point of exhaustion in just minutes.

Follow