Dexmedetomidine Sublingual Film
Here in this post, we are providing "Dexmedetomidine Sublingual Film". You can discuss your concerns about mental health in our community, and we will provide you with tips and solutions in a short time. Keep visiting Mental Health.
Acute Agitation Treatment
Adults with schizophrenia, bipolar I, or bipolar  II can benefit from a novel medication that relieves agitation associated with these conditions.
Dexmedetomidine (Igalmi™) sublingual film from BioXcel Therapeutics has been approved by the FDA for the treatment of acute agitation in persons with schizophrenia or bipolar I or II disorder.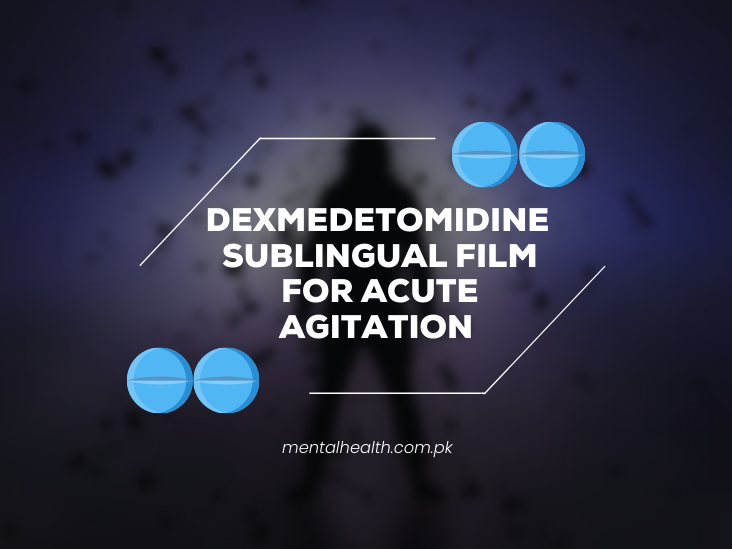 Patients can administer their own doses of dexmedetomidine under the supervision of a healthcare professional.
Dr. John Krystal, the Robert L. McNeil, Jr. Professor of Translational Research and Chair of the Department of Psychiatry at Yale School of Medicine, said, "There are large numbers of patients who experience agitation associated with schizophrenia and bipolar disorders and this condition has long been a challenge for health care professionals to treat". In approving the self-administered film Igalmi, a watershed event occurred. It's a new way for healthcare workers to reduce agitation in patients. This innovative treatment option is welcomed by dentists and oral health professionals alike."
The approval of dexmedetomidine was based on the results of two pivotal phase 3 randomized, double-blinded, placebo-controlled trials, known as SERENITY I and II. Acute therapy of agitation associated with schizophrenia (SERENITY I) and bipolar I or II disorder were studied in these studies (SERENITY II).
The Positive and Negative Syndrome Scale-Excited Component (PEC) total score was the primary outcome measure. Two hours after treatment, the effect was evaluated. It was the goal of the secondary endpoint to determine the earliest point at which efficacy was statistically distinct from placebo.
At 2 hours after the first dose of dexmedetomidine, the 120 mcg and 180 mcg dosages met the primary endpoint in both studies, exhibiting statistically significant improvements from baseline. At 20 minutes for both the 180 mcg and 120 mcg dosages of IGALMI in SERENITY II and at 20 minutes and 30 minutes in SERENITY I, statistically significant separation from placebo was seen.
Vimal Mehta, Ph.D., CEO of BioXcel Therapeutics, noted that IGALMI is the first new acute treatment for schizophrenia or bipolar disorder-associated agitation in nearly a decade and represents a differentiated strategy to helping patients manage this challenging and distressing condition.

Follow