Individual Coaching
Here in this post, we are providing "Individual Coaching ". You can discuss more your concerns about mental health in our community, and we will provide you with tips and solutions in a short time. Keep visiting Mental Health.
Individual Coaching
Coaching is an excellent opportunity to improve your personal growth. It allows you to develop an understanding of your life, and to get to know you more deeply. By gaining a better understanding of the person you are and what motivates you, allows you to make more deliberate decisions. The choices you make about who you want to be.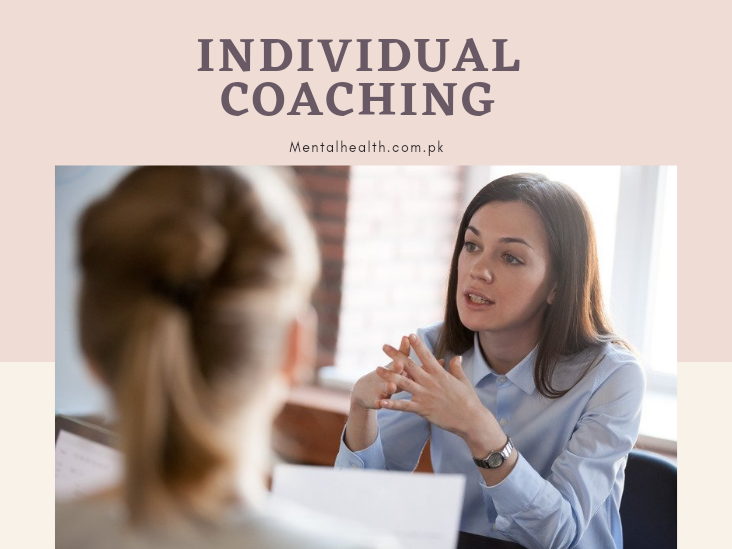 During our coaching sessions we will be focusing on what is important to you, and from where you draw your energy. We will also examine the things you're passionate about things that you cherish and what's stopped you from reaching your goals up to now.
You determine the goals you are the one who knows what you'd like to achieve. I offer professional and enthusiastic assistance to improve your performance, your life, and to assist you in finding the answers you want to find. I accomplish it by listening to you, asking challenging questions, and helping you to become more confident.
The process begins by having a conversation in order to meet our fellow coaches. In this meeting, we'll discuss your coaching goals. This will help you determine if I'm the best person to coach you. A personal "click" is crucial!
If you decide to collaborate with me We will then have more of an in-depth intake discussion. At this point, we'll
Examine your coaching goals in more depth

Meet up to get to know one another better

Create our alliance by discussing and deciding on the manner and location we'll be working together

Start coaching
The intake is immediately followed by six to eight coaching sessions in accordance with what we've decided upon. I will require you to complete assignments between sessions or to consider an issue. All to support your development.
After 6-8 sessions we'll examine together where you stand on your journey to becoming a better person and what you've achieved and whether you've achieved your objectives. This assessment will tell you if you're the coaching requirements have been met or if you need to continue for a few sessions if you feel it is essential.
In addition to the initial meeting, The sessions will last approximately 1.5 hours. Sessions are scheduled every two weeks.
Benefits of Coaching
The advantages of coaching can be as diverse as the individuals who are involved. Numerous clients say that coaching has positively impacted their careers and their lives as it helped them:
Take action to the achievement of objectives
Be more self-reliant
Increase your job opportunities and live satisfaction
Contribute more efficiently to the team and the company.
Accept greater accountability and responsibility for your actions and commitments
More easily and efficiently when working with other people (boss Direct reports, bosses or colleagues, direct reports, bosses)
Improve your communication
[bookly-form category_id="1″ service_id="1″
Follow