Who is at risk for postpartum depression?
Here in this post, we are providing "Who is at risk for postpartum depression". You can discuss your concerns about mental health in our community, and we will provide you with tips and solutions in a short time. Keep visiting Mental Health.
Risk for postpartum depression
More than 1.1 million women from all around the globe took part in recent research, and the results revealed who was most at risk for postpartum depression. First-time mothers, women under the age of 25, and mothers of twins are all included in the group.
Researchers showed that moms over the age of 40 having twins are at the greatest risk of depression.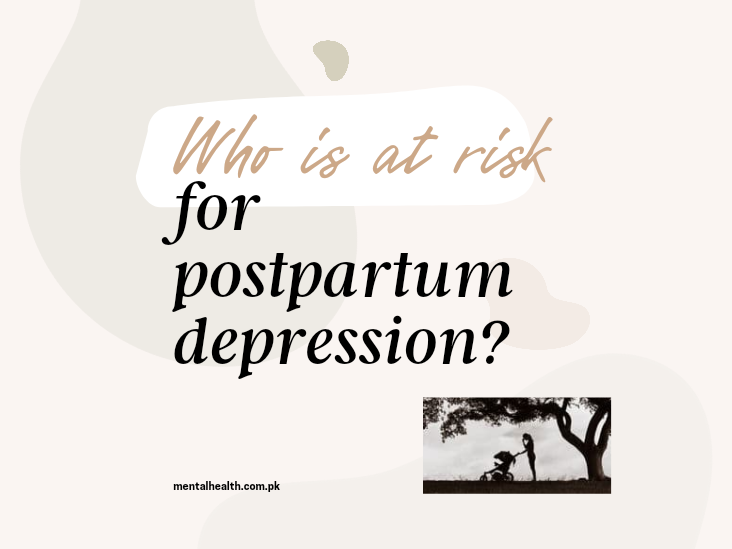 Over one million new moms were surveyed in this research, making the results very important and conclusive. Payne is the medical school's director of reproductive psychiatry research. Postpartum depression may be screened and treated early if doctors are aware of characteristics like age, first pregnancy, and twin pregnancies that increase a woman's risk (Dr. Jennifer Payne).
On Flo, an app for women's health and menstrual cycle monitoring, an online poll was performed. More than 1.135 million women aged 18 to 40-plus from 138 countries participated in the survey. The United States, Russia, and Brazil accounted for around 35% of the total.
Those between the ages of 18 and 24 reported the highest rate of postpartum depression, at 10%. Between ages 25 and 40, rates fell continuously until they climbed slightly to 6.9 percent. There was a considerable reduction in risk across all age categories, according to the research.
When it comes to postpartum depression, women who had twins were more likely to report symptoms than those who had one kid. The greatest risk of postpartum depression was seen among mothers aged 40 and above who had twins.
Women in this category have an especially high level of risk, and doctors should take that into account while treating them, the study's authors said. The increasing availability of reproductive technology and the delaying of parenthood are expected to lead to an increase in the number of older first-time moms having twins.
Most new moms have postpartum depression, which affects seven to twenty-five percent of those who experience it. Depression and anxiety may be severe for weeks or longer.
Children of mothers who suffer from postpartum depression are more likely to have mental health issues of their own, according to recent research. Children who suffer from postpartum depression are more likely to be diagnosed with mental health disorders such as sadness and anxiety later in life.
It is estimated that as many as 80 percent of women who suffer from postpartum depression go unrecognized and untreated. For both mother and child, postpartum depression may be prevented via early intervention.

Follow