Maternal anxiety, depression may affect a toddler's cognitive development
Here in this post, we are providing "Maternal anxiety, depression may affect toddler's cognitive development". You can discuss your concerns about mental health in our community, and we will provide you with tips and solutions in a short time. Keep visiting Mental Health.
Maternal Anxiety and Depression
According to a study, mothers' elevated levels of anxiety, sadness, and stress during pregnancy changed important aspects of the foetal brain, resulting in lower cognitive development in their children at 18 months.
In the study, internalising and dysregulation behaviours increased as a result of these alterations. Findings reveal that postpartum psychological discomfort may affect the parent-child relationship and the infant's ability to regulate his or her own behaviour.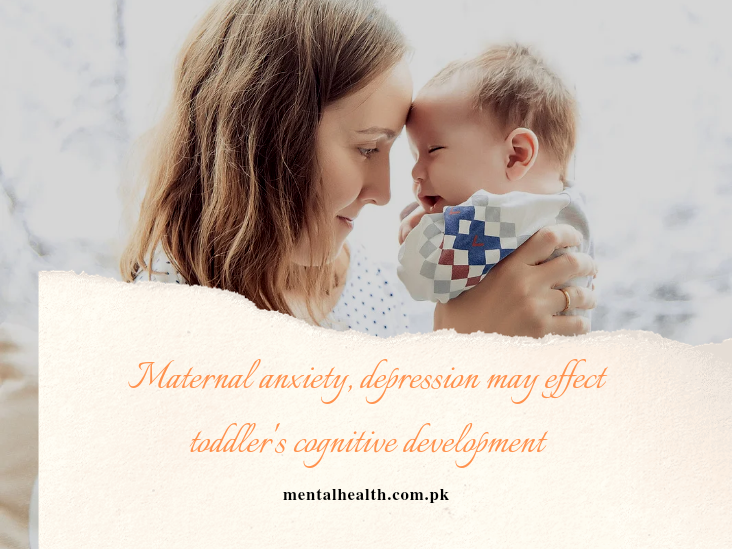 Pregnant women who are exposed to highly toxic stress levels during pregnancy are more likely to have children with impaired cognitive development, according to a new study published in the journal Pediatrics.
"Clinicians could identify newborns at risk for later neurodevelopmental damage and benefit from early, targeted therapies by identifying pregnant women with elevated levels of psychological distress,"
The researchers tracked the pregnancies of 97 women and the births of their children as part of the study.
The sulcal depth and left hippocampus volume were discovered to vary during the pregnancy, which could explain the neurodevelopmental abnormalities that occurred after delivery.
Toddlers with social-emotional disorders sometimes struggle with building relationships with their own moms, as well as with other children of their own.
The researchers say that in order to corroborate their findings, more study with a larger sample size and participants from various areas and populations is required.
The most frequent pregnancy problem, stress-related symptoms affect one in every four pregnant women, regardless of financial level.
Prenatal mother psychological distress and long-term neurodevelopmental effects have not been studied in relation to altered brain development in the foetus. The foetal and maternal motions, imaging technologies, signal-to-noise ratio difficulties, and changes in brain growth make it difficult to study in utero foetal brain development.

Follow