Treatment of depression through magnets
Here in this post, we are providing "Treatment of depression through magnets". You can discuss your concerns about mental health in our community, and we will provide you with tips and solutions in a short time. Keep visiting Mental Health.
Treatment of depression
Last year, an estimated 21 million individuals had at least one severe depressive episode. Medications and counseling may alleviate depression in many individuals. Traditional treatments, on the other hand, are ineffective for some people.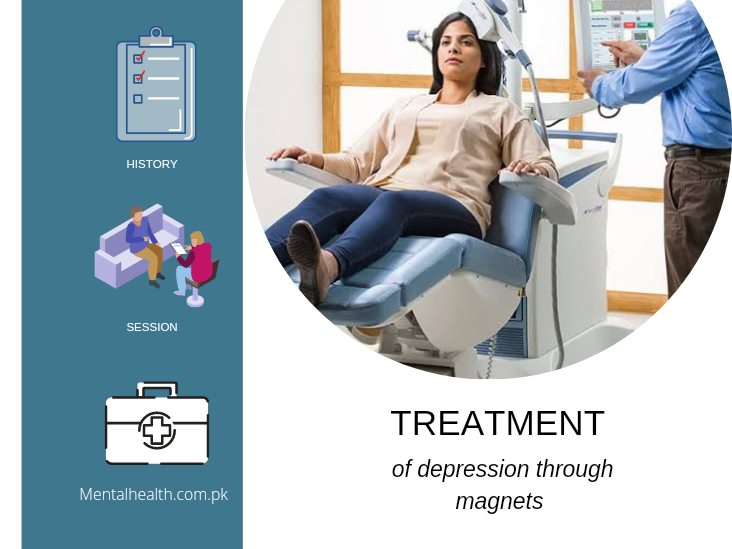 Antidepressants are helpful for most individuals. TRD, or treatment-resistant depression, affects more than 3 million people in the United States. Electro-convulsive treatment, or ECT, is often used to treat patients with TRD, where mild electric currents are transmitted into the brain, inducing a seizure and reversing depressive symptoms.
Due in part to its effectiveness, but also because of its cognitive adverse effects, it is one of our most contentious therapies in psychiatry," says Dr. Zafiris Daskalakis, the Chair of Psychiatry at UCSD School of Medicine.
The two most common side effects are confusion and memory loss.
For the first time, UCSD psychiatrists investigated whether magnets may be as successful or perhaps better in treating TRD.
According to Dr. Daskalakis, "So the benefit of magnetic seizure treatment is that it causes the same sort of seizure that electroconvulsive therapy does, but in a form that is much more targeted and does not spread across the brain."
Two-thirds of those who took part in 12-session research saw improvements in their moods and cognition with no negative consequences. The risk of relapse was also reduced when MST was prolonged.
The FDA has previously authorized RTMS or repetitive transcranial magnetic stimulation.
The research will be expanded to include more participants. Patients may soon be able to take advantage of this treatment in their own homes according to the findings of this study.

Follow