Depression and spending time at home
Here in this post, we are providing "Depression and spending time at home". You can discuss your concerns about mental health in our community, and we will provide you with tips and solutions in a short time. Keep visiting Mental Health.
 Depression
The RADAR-CNS study utilized data from cellphones and wearables to explore the relationship between time spent at home and major depressive disorder symptoms (MDD).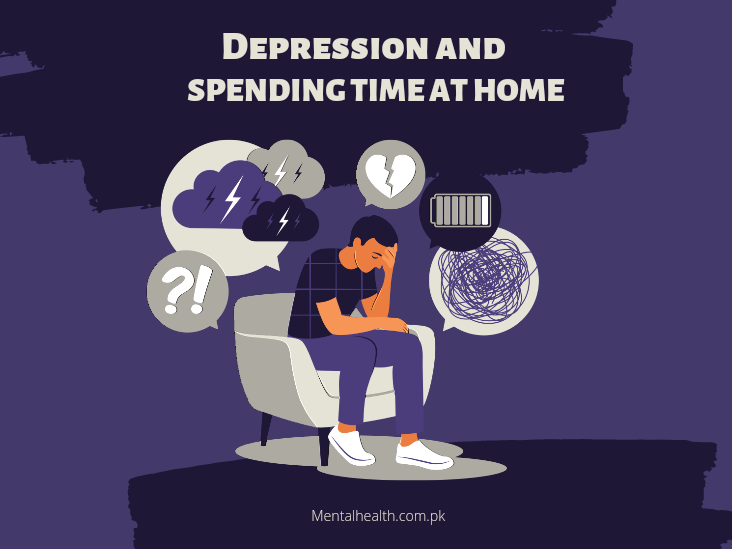 The researchers studied 164 people with MDD who joined the RADAR-CNS study, co-led by the King's College London Institute of Psychiatry, Psychology, and Neuroscience (IoPPN). The researchers calculated how much time each individual spent at home using geolocation data from cellphones and wearables.
Those who spent more time at home throughout the 2-week trial had more severe symptoms of depression. Further research found that people who were older and more depressed spent more time at home in the two weeks before reporting symptoms.
Weekdays had a higher link to symptom intensity than weekends.
The research suggests that geolocation data from smartphones and wearables might be used to enhance remote mental health monitoring.
Results demonstrated that age and employment status impact the intensity of the MDD symptom severity and homestay connection. As a result of this knowledge, we can better understand the association between time spent at home and depression.
Future research will examine if changes in homestay might predict relapses in MDD, which could offer a crucial technique to continuously evaluate the severity of symptoms," said IoPPN co-first author Dr. Petroula Laiou.
The initiative aims to monitor and prevent symptoms of depression, epilepsy, and MS using wearable devices and cellphones.
Depression affects about 264 million people globally, and it's often linked to other health issues, job loss, poor quality of life, and suicide. MDD symptoms might change, thus physicians rely largely on patients' information during appointments.
Now that researchers and physicians can have continuous data on an individual's daily activities and physical state, they can better anticipate their health and provide prompt therapy.

Follow