Depression and Ozone exposure
Here in this post, we are providing "Depression and Ozone exposure". You can discuss your concerns about mental health in our community, and we will provide you with tips and solutions in a short time. Keep visiting Mental Health.
Depression
In a recent study, researchers revealed a link between teenage sadness and air pollution-induced ozone exposure. Symptoms of depression can include persistent feelings of sadness or hopelessness, concentration difficulties, sleep disturbances, or thoughts of suicide, according to the authors, who also note that their findings are preliminary and that more research is needed to determine the cause of these symptoms.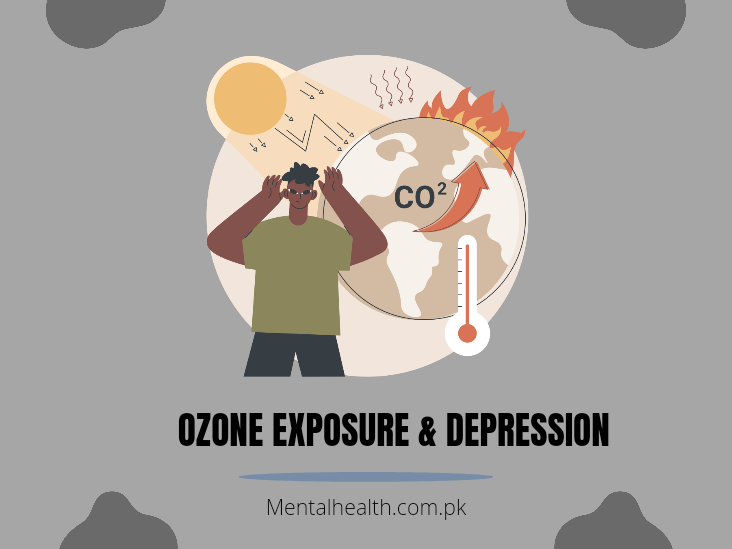 Erika Manczak, associate professor of psychology at the University of Denver and the study's primary researcher, said the results "really speak to the necessity of evaluating air pollution's influence on mental health as well as physical health."
Asthma and respiratory infections have been linked to greater ozone levels by scientists in the past; this new study adds to the growing body of evidence. There has been minimal research on the link between depression and exposure to Ozone, a gas created when pollutants from vehicle exhaust and power plants combine with sunshine.
Manczak and two Stanford researchers evaluated data from a prior study on early life stress that included 213 adolescents in the San Francisco Bay Area. Over the course of four years, 57 percent of the participants were female and 53 percent were from minority backgrounds, according to the research, which was published in the Journal of Adolescent Health.
Data on mental health was compared to census information on a person's home location and air quality measurements from California's Environmental Protection Agency, according to the research.
Although ozone levels did not exceed state or national air quality guidelines, the authors observed that adolescents who resided in locations with greater ozone concentrations had substantial increases over time in depression symptoms.
A variety of other variables, such as gender, age, race, family income, parental education, and neighborhood socioeconomic characteristics had no effect on the outcomes, according to the study's conclusions.
Ozone levels were "quite low" even in areas with rather significant exposure, according to Manczak. Even modest amounts of ozone exposure might have potentially hazardous consequences, as this study shows.
Because ozone and other air pollutants may lead to inflammation in the human body, researchers believe that increased ozone exposure might be linked to an increased risk of developing depression. They cited earlier research linking depression's genesis and progression to inflammation.
In addition, the scientists noted that teens may be more vulnerable than other age groups since they spend more time outside.
An association between ozone exposure and depressive symptoms in teenagers was found by the authors, however, this does not show that ozone levels are to blame for the rise in these disorders. In addition, their sample size was modest and only from one region of the United States, while other air pollution components may have also had an impact.
A new possible factor to juvenile mental health was identified as a result of the authors' study, they said.
When air pollution levels are high, experts propose that communities think about methods they might limit their children's exposure to ozone, such as having youth sports activities inside and investing in renewable energy. According to the researchers, high ozone levels in the atmosphere may be contributing to health inequities in vulnerable populations.
When it comes to pollution, Manczak believes that rules on polluting businesses should be more stringent. According to our results and those of other research, even modest amounts of ozone exposure may pose substantial health concerns to both physical and mental health.

Follow